Board book production
Since the beginning Printing House Grafkarton is specialized in the production of board books for children. Over the past three decades we have gained the great experience and practical knowledge about the technology and the product – which has allowed us to develop a basic cardboard book and expand our offer with various types of elements and different solutions that make the product even more attractive.
We make board books only from certified materials that meet European toy safety standards.
If the adventure with cardboard books is just beginning for you – please contact us. We are happy to help you develop a project, choose the appropriate technical specification, economical format or favorable volume.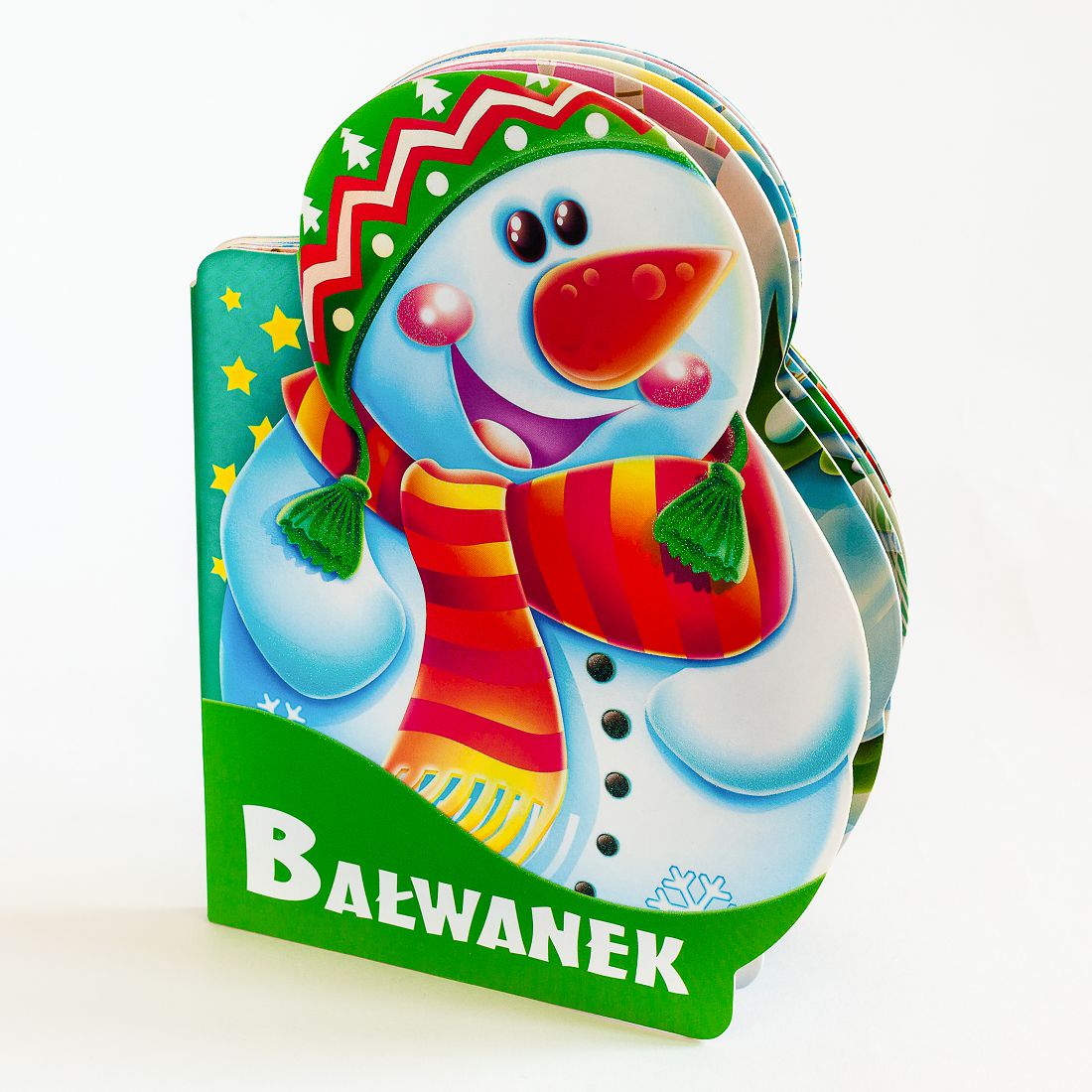 Standard
Rectangular or square board books with round or straight corners. This is the most classic version of a board book - ideal idea for illustrated stories, tales, or contrast board books for the youngest
Shaped
Board books die-cut in any shape or with a die-cut handle. We've produced car shapes, fairy-tale character shapes, everyday objects, and much more - the shape is limited by the imagination of the creator. There is a limit of pages - 14 pages in total.
Mix and match
With inside pages cut to two or three flaps, which allows to mix them in thousands of combination, each time creating diffrent story
With spacers between pages
Additional layers of cardboard are glued between the pages of the book in order to make them thicker - it can be just one or more layers, also in the whole book, or on indicated pages. Making spacers in cover only gives the illusion of a hard cover book.
With cut-out elements on pages
We can cut out any shape on the pages of the board book. It can be one shape in one location for the whole book, but also different shapes in different places.
Pop-up with 3D elements
Books that, when opened, show pop up elements folded inside. The main limitation here is the quantity for production - due to the fact that the production is mainly manual in this case - we can produce this type of book with rather simple pop up elements and in circulation of 1000-1500 copies.
Zig-zag folded books (Leporello)
Type of board books with panels connected on folding spaces - you can fold the whole book like an accordion. It's possible to produce them on whiteboard or greyboard - and these made of white cardboard - with no lenght or pages limits!